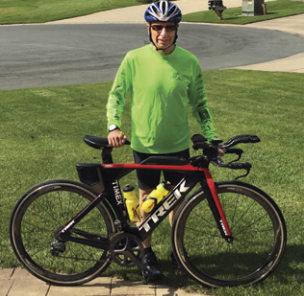 When a motorcycle accident landed Shoreview resident Ken Hola in Regions Hospital in May 2016, the active 72-year-old feared missing the Ironman Triathlon in Florida.
With a broken scapula and a damaged spleen that had to be removed, he expected the doctors to tell him to "take it easy" and skip the November event. But once the initial danger had passed, Ken spoke with orthopaedic surgeon Peter Cole, MD about his chances of still competing. Dr. Cole was encouraging and recommended surgery to insert plates and stabilize Ken's scapula.
"I was expecting them to say, 'Listen, you're 72 years old. You just broke your shoulder blade, and you need to take it easy," Ken says. "But I figured if these guys said I could do it, then I knew I could."
After the June surgery and two months of rehabilitation under the close supervision of Dr. Cole, Ken began training for the triathlon, swimming, biking and running with a shoulder that is as good as new. Ken finished the Ironman in 15 hrs, 51 minutes and now describes his shoulder function as normal.
Ken feels very fortunate to receive the level of care and attention provided by the Regions team throughout his journey. At the end of the day, however, he says that not even a motorcycle accident can keep him down.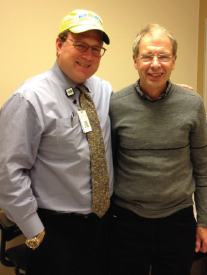 "After the experience I had this summer, I'll go back to Regions if I ever have any other type of trauma or injury," Ken said. "But I won't be slowing down anytime soon."
– Ken Hola